Customize your pages with color, styles and more. Below is an example of the Search Results Page tab. Areas you can customize include the page background, text and hyperlinks, the Page Menu background, text, buttons, button rollovers, hyperlinks and hyperlink rollovers, data row alternating color scheme, overall page width and records per page.
Choose colors by clicking on an area on the sample Web page (seen above) and select the desired color from the Color Chooser.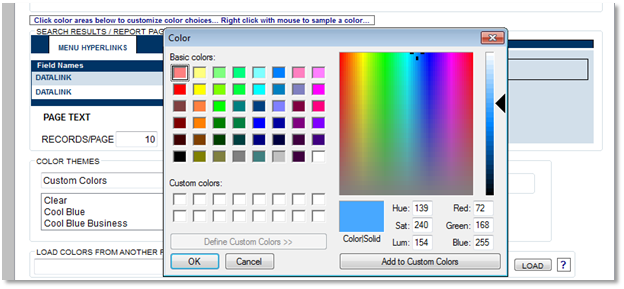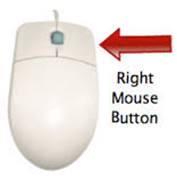 If you'd like to sample a color that's already on your screen somewhere (even in a different application), right click in the area you are defining the color for with the mouse and drag the mouse to the desired area to sample your color and release. You will see the cursor change to a crosshair while sampling and once released the color will be captured.
You can pre-select from color themes and change the font size of the pages. The Shared Styles option is If you are working with more than one project and you want to maintain color consistency between projects, you can load colors from a previously saved Data Asap project file. The color choices will be pulled from the project file of your choice. Click the forward slash to the right of the "Shared Styles" text box to select any Data Asap project file containing the desired colors for your current project.